Books are important. Books enhance your life, so when you find one you really enjoy it always ends far too soon and you end up wishing it was twice as thick so you don't have to bother finding another one just yet.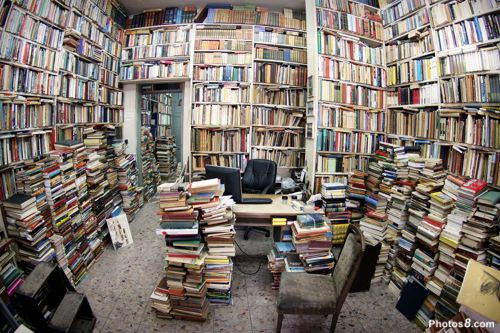 Well, help is at hand. Steve Keenan of The Times has recently compiled a list of the 20 finest travel books of the last 100 years which must have been a pretty tall order. This may well be a handy guide if you are casting around for inspiration having just finished your last read.
There is lots more information on this link to the web page, but just in case it has expired here are the selections:
Full Tilt – Ireland to India on a bicycle. Dervla Murphy (1965)
The Art of Travel. Alain de Botton (2002)
A Dragon Apparent – Travels in Indo China. Norman Lewis (1951)
The Granite Island. Dorothy Carrington (1961)
Cut Stones and Crossroads – A Journey In Peru (Ronald Wright (1964)
Notes From A Small Island. Bill Bryson (1995)
The Silk Road – Beyond the Celestial Kingdom. Colin Thubron (1989)
Love and War in the Apennines. Eric Newby (1971)
Brazilian Adventure. Peter Fleming (1934)
In Patagonia. Bruce Chatwin (1977)
Into the Heart of Borneo. Redmond O'Hanlon and James Fenton (1984)
Trieste and the Meaning of Nowhere. Jan Morris (2001)
Road to Oxiana. Robert Byron (1933)
Mani – Travel in the Southern Pellopponese. Patrick Leigh Fermor (1958)
As I Walked Out One Midsummer Morning. Laurie Lee (1969)
Arabia Through the Looking Glass. Jonathan Raban (1979)
The Great Railway Bazaar. Paul Theroux (1975)
Antarctica – The Worst Journey in the World. Apsley Cherry-Garrard (1922)
A Winter In Arabia. Freya Stark (1940)
The Danakil Diary: Journeys Through Abyssinia 1930-4. Wilfred Thesiger (1996)
And bear in mind these wise words from Anatole France…."Never lend books; no one ever returns them. The only books I have in my library are books other people have lent me".
Enjoy!