Our UK staff
Tina James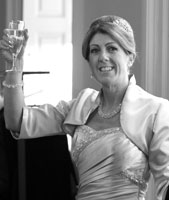 Managing Director
For close to 22 years, Tina has been responsible for the Finance and Operations Departments at Headwater and became Managing Director on 1st January 2013. A passionate francophile and avid traveller, Tina loves the outdoors which she says is best appreciated either on foot, by bike or on skis! There are however times when relaxing on some far flung island with a chilled glass of Sauvignon Blanc to hand also appeals!
Dave Holcroft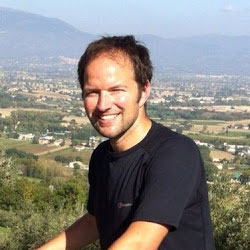 Head of Sales and Marketing
Since joining the team in October 2012, Dave has been quickly learning the ins and outs of the Headwater operation and busily promoting it's virtues to the wider world. Originating from the north west of England and interested in all things sport or travel related - he's obsessional about golf, snooker, football, cycling, travelling, digital marketing, sunshine and the great outdoors!
Heather Godbert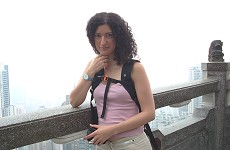 Senior Programme Manager
After living near Venice for a couple of years, Heather totally fell in love with the country and its people! Her job at Headwater now lets her indulge her passion for Italy, and for travel in general. When she's not hard at work dealing with our Italian hotelliers, she enjoys all things cultural, cooking and hiking.
David Martin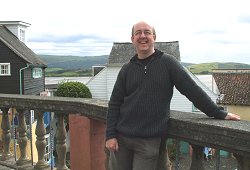 IT Manager
David joined Headwater "sometime before the last ice age" when his IT skills were put to use designing a bespoke reservations system for the company - using nothing more than sticky-backed plastic and a ball of string! Over the years his role has expanded to include brochure production and, in more recent years, creating and maintaining the Headwater website. Away from work David is a classic car enthusiast and, when not up to his elbows in oil and rust, enjoys seeking out ancient historic sites, and country walks with wife Carole.
Charlotte McCutcheon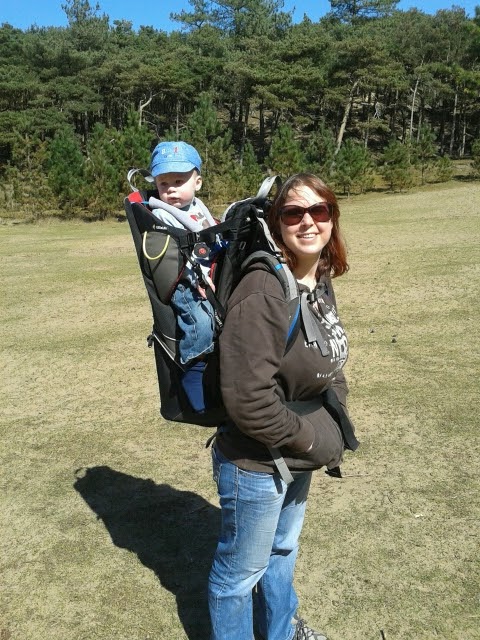 Senior Programme Manager
Charlie has been a Programme Manager at Headwater for 10 years now and says that she's lucky that part of her job role includes many of the things she really enjoys doing: using languages and getting out and about walking, cycling and cross-country skiing. She often spends weekends in Wales in the summer walking, cycling or diving. Having family in the French Alps means she can spend a couple of holidays a year there walking or skiing too. She loves all things food related and could be classed as addicted to cookery programmes!
Clare Redhead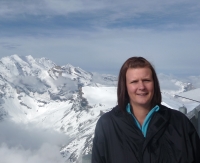 Commercial and Planning Manager
Clare has overall responsibility for the sales, travel and admin teams. Having worked for the company since 2000, Clare has visited many of the destinations within the portfolio, with Costa Rica being a particular favourite. She has recently toured Australia - where she fell in love with everything the country has to offer! - but is now back in the UK where she enjoys most sporting activities and taking the dog on long country walks.
Mike Wheeler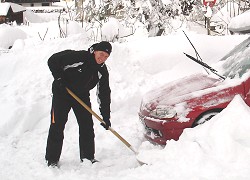 Operations Manager
Mike's background is in youth work but he says he's had more jobs in more places than you can shake a stick at. He spent several years working in France, doing anything from shovelling grapes in a wine cave to bus driver and canoe instructor. His interests include skiing, walking, canoeing and spending as much time in France as he can. His ambition was "to retire at 40, buy a yacht and become an international playboy" - but he didn't quite manage it!
Rob Duxbury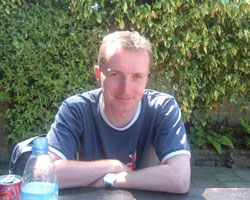 Accounts Manager
Rob started with Headwater in 1999 and although going through several group restructures has been involved with the numbers ever since. When not engrossed in spread sheets or crunching the Headwater stats, away from work most of Robs time is taken up spending time with his wife Karren and the exciting jobs of ferrying his young children, Sophie & Matthew, to ballet lessons & children's parties etc.
Kerry Briers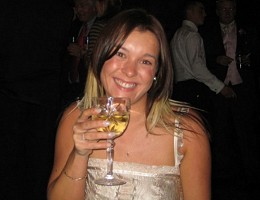 Head of UK and Overseas Sales
Kerry has a real love of travel and especially loves visiting the islands of the Med. Her all time favourite is Cyprus - where she was engaged and married. When she's not island hopping she enjoys spending time with her family, going walking and cycling, meeting up with friends... or simply relaxing with a good 'chick flick' book.
Alessia Francini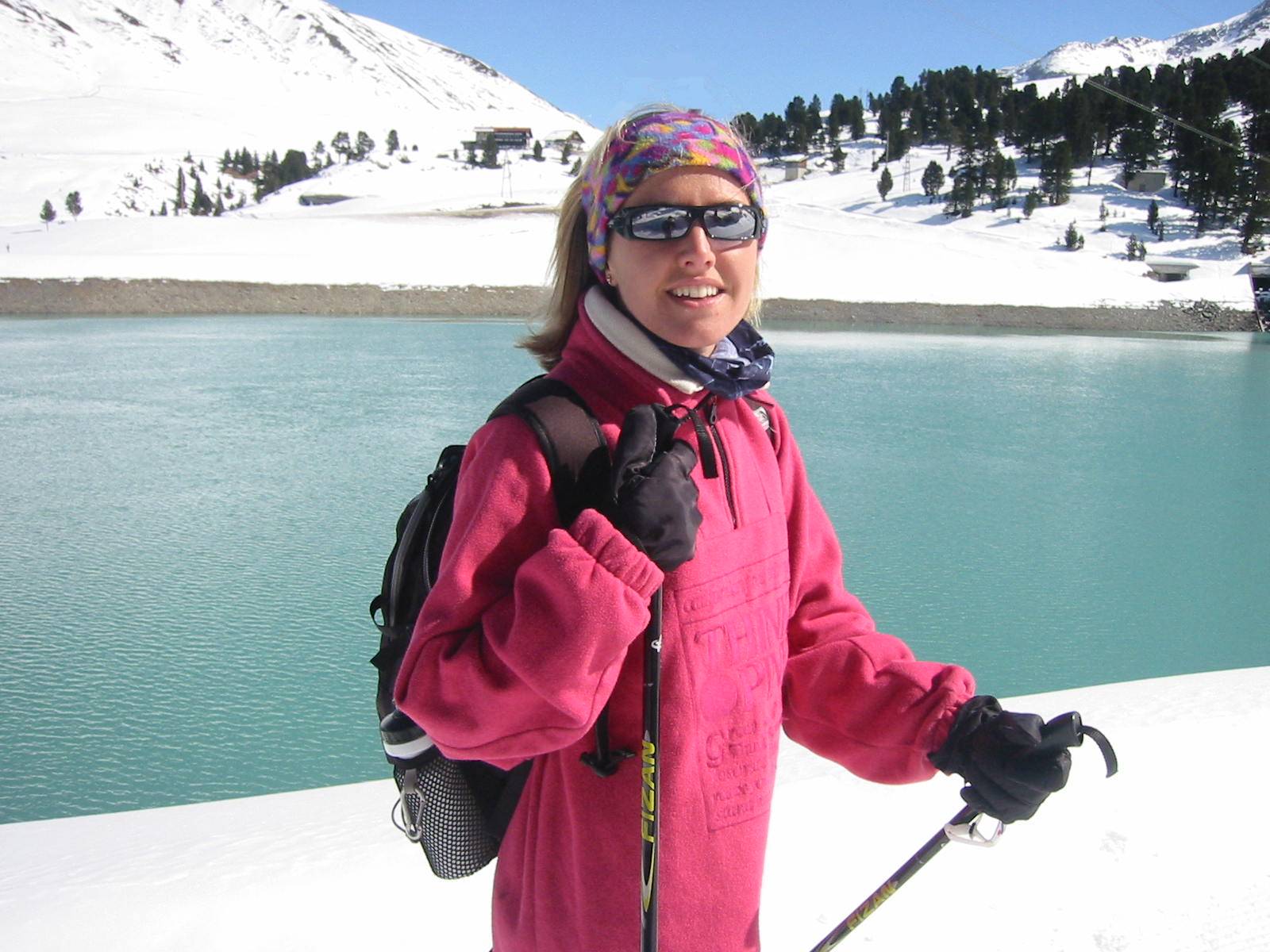 Programme Manager
Justly proud of her Italian heritage, Alessia was born in Florence, Tuscany, and spent many of her early years growing up in the Florentine Hills to the North of the city, an area called Mugello famous for its fine arts, exquisite food and fields of sunflowers! After studying languages, she decided to broaden her horizons by heading out to Egypt where she gained work accompanying groups around the country. On returning to Europe, Alessia continued her travels in Scandanavia where she became a professional cross-country ski instructor and went on to work several winters for a local ski school in Austria. Apart from travel, Alessia is passionate about photography, theatre, cycling and cookery and has managed to perfect the art of tiramisu!!!!




Melanie McAnaw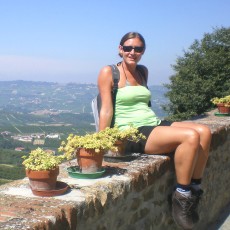 Programme Manager
2013 will be Melanies's 9th year with Headwater, and within this time she has enjoyed various roles and challenges. Mel enjoys travel and the excitement of visiting new destinations and meeting interesting people. Her favourite holidays would have her wandering along a gorgeous beach, soaking up the sun, or exploring a bustling new city - her last "big trip" was a 6 week tour of Australia with husband Ali. Wherever she travels, she likes to get to know the destination and its people as well as enjoying the local foods and wine. In her spare time Mel enjoys keeping fit, socialising with friends, cooking and planning her next holiday!
Calvin Yates
New Product Development
Calvin has been working in the travel industry for 13 years, and has worked for Headwater as a rep, walking guide and cross country ski guide. After living in Finland, Norway, Spain and Portugal he has taken Italy to heart. After leaving Northwich 20 years ago he is now back in his home town, researching some new and exciting destinations.
Jo Chaplin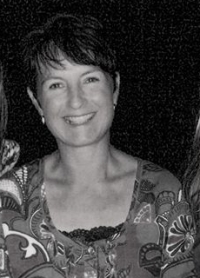 Reservations Consultant
Jo began her career with Headwater in 2007, having a background in sales and recruitment. She has a keen interest in travel and has visited several european countries, recent trips with headwater include: Valencia, Sicily and France. During her spare time she enjoys walking with her husband and dogs, and spending time with family and friends.
Sarah Eves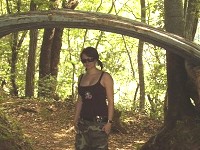 Administration Consultant
When she's not reading or playing guitar, Sarah enjoys visiting the cinema and theatre - or just spending time with her family and friends. Trips with Headwater include a visit to Slovenia, where she discovered this shrapnel shelter left over from WW1.
Emma Glasgow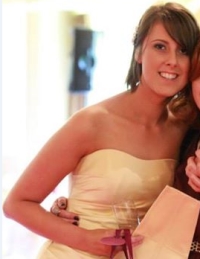 Administration Consultant
Emma has only just begun her career in travel and is extremely excited to be a part of the Headwater team. Whilst working part time at Headwater she is also completing a Foundation Degree in Travel & Tourism. Emma is passionate about travel and keen to learn about other cultures. In her spare time she is very athletic and enjoys spending time with family and friends.


Helen Hodson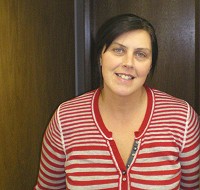 Reservations Consultant
Helen has over 20 years of working within various different aspects of the travel industry, 13 of those years have been spent working at Headwater. She has a keen interest for travel and thoroughly enjoys taking holidays with her family as often as she can.



Michelle Roberts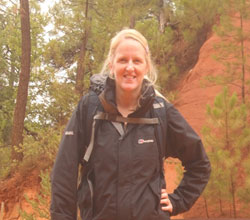 Travel Co-ordinator
Michelle has worked within the travel industry for the last 19 years, over 10 of those being at Headwater. She caught the travel bug whilst studying Travel & Tourism at college and on a trip to Spain. One of her favourite Headwater destinations is Italy, she says "I just love the Italian food, the people and the culture". Michelle gets plenty of fresh air introducing her daughters Lily and Daisy to some of Cheshire's finest walks.
Karen Ross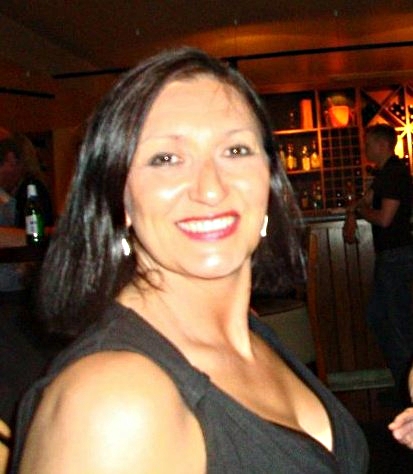 Reservations Consultant
Karen has been at Headwater for 14 happy years now where her role is to ensure our customers have the best possible Headwater holiday experience. She loves the outdoors, and say's she's happy either on land, sea, snow or the beach! Her most recent Headwater trip was to Tenerife and La Gomera.


Claire Woodall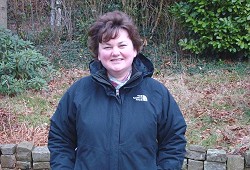 Overseas Accounts Manager
After completing an honours degree, Claire spent the first 10 years of her working life in the hotel industry. However, the shift work and unsocial hours played havoc with family life and she decided a change was required. In 2001 she started working for Headwater to look after the payments and bookings to overseas hoteliers. Claire enjoys long country walks each weekend, with her 2 dogs and enjoys nothing better than inviting friends around in the evening to practice her latest recipes.
James Beaumont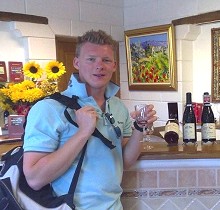 Office Services Manager
James has worked at Headwater for the past 9 years, watching the company go from stength to strength and, he says, "I've enjoyed every minute of it!". James has a great passion for travel and is always looking forward to booking his next holiday. Out of work he gets great pleasure from the outdoors, walking with his Chocolate Labrador (William), playing tennis and socialising with his partner, Alessia.